Episode 4-2: KILLKADE
DJ Killian Kade – KILLKADE – seeks to reach the subconscious need for release through the driving sounds of electronic frequencies and urban beats. Still reminiscing about the underground raves that took over the US in the late 90's to early 2000's, he strives to bring that vibe BACK.
Never content with mediocrity, this Co-Founder of Rainbow City in PDX has held a Resident Dj position at Grand Central Station (ABQ) and Rainbow City (PDX). Having over 20 years of experience – Killian has been dj'ing, promoting, and been part of the electronic community for decades.
Mixing multiple sub genres of Speed Garage, Breaks, House, Trap, Dubstep, Psy, and Drum n Bass – KILLKADE will take you on a ride filled with frequencies and big beats that will keep your feet moving and your heart on fire. Curating the best of what he's found – KILLKADE'S mixes show an energy and style that can only be described as straight VIBES. Find out more about KILLKADE: https://poplme.co/hash/wsvX7VvS/1/preview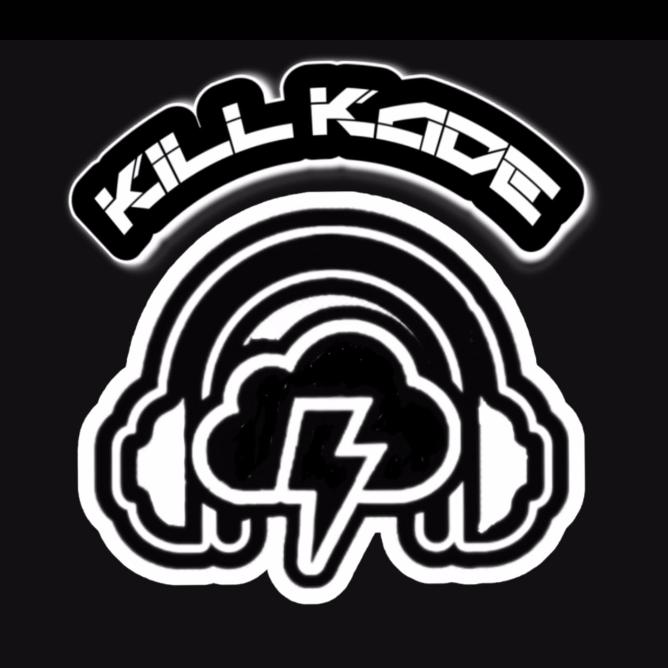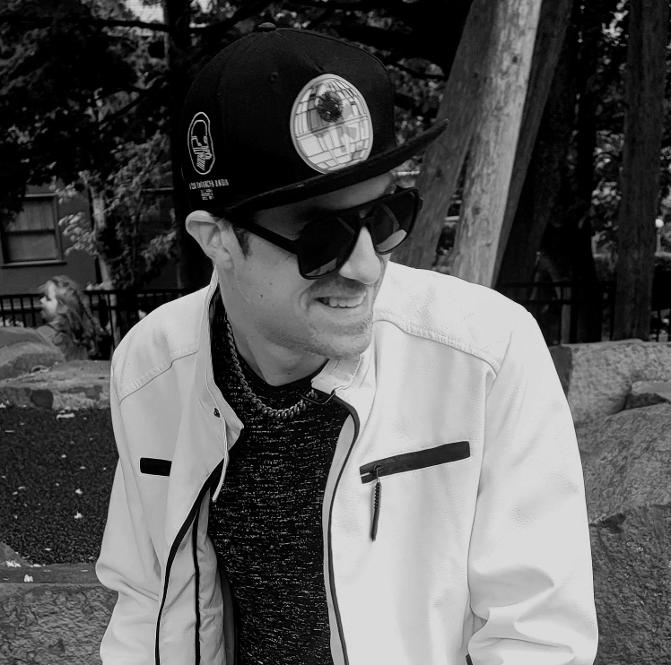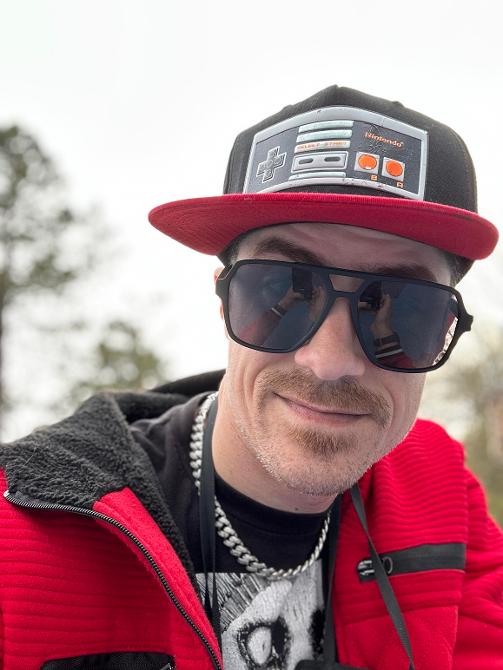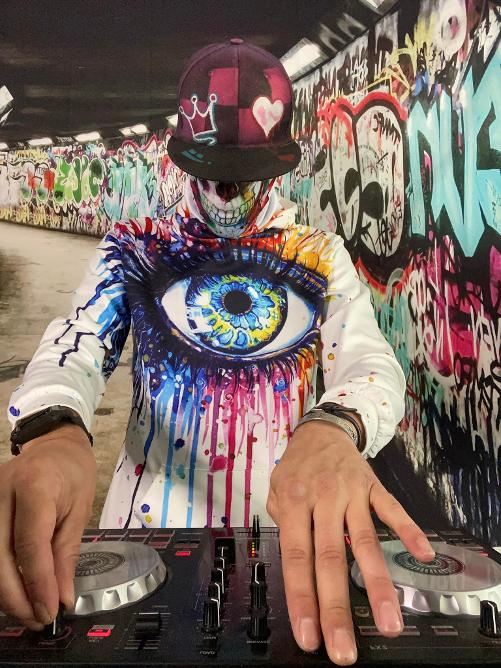 Episode 4-3: Hubbuh BhubbuH
Hubbuh BhubbuH is a dubstep producer/dj and Co-founder of Fractal Family, (A PNW based bass music collective/event organizer) hailing from the Portland Oregon area. He started his electronic music journey in 2021 after the pandemic hit and has been slaying decks, producing his own unique sound of bubblegum wubz, and playing support for national touring artists ever since. While he consistently focuses on heavier dubstep vibes in his music, his sound coasts through Future Bass, House, Riddim, and many more bass related subgenres. With his most recent performance he played direct support for HOL! to a sold out 45 East and brought the house down! Be sure to keep an eye out for more epic performances from the bubble gum man himself, Hubbuh BhubbuH!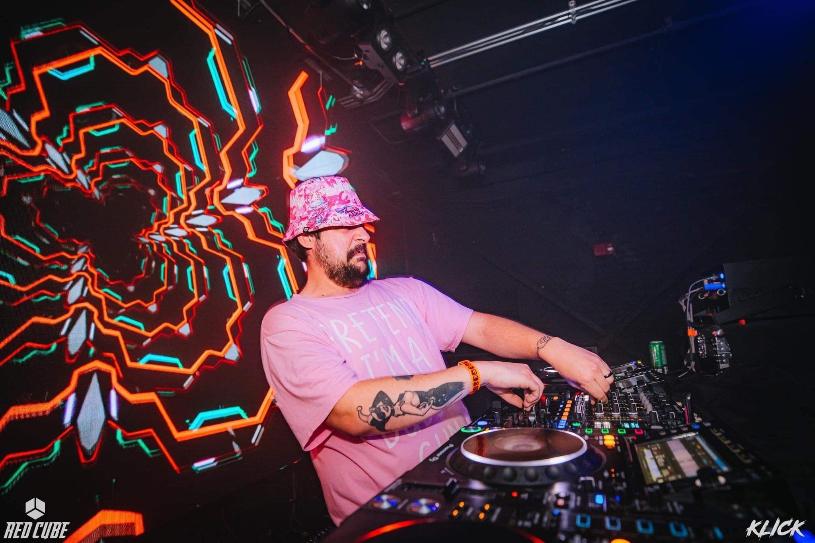 Episode 4-4: Slane
Born and raised in Birmingham, AL, but currently residing in Portland, OR. Slane specializes in mixing downtempo, low frequency bass music, with high energy, psychedelic, experimental bass music; bringing a sound mixed somewhere between Wakaan and Deep Dark Dangerous. With an impressive number of shows under his belt, Opening for acts such as Virtual Riot, Monxx, Lumberjvck, Moonboy, and Modestep, Slane is sure to take you on an experience like no other.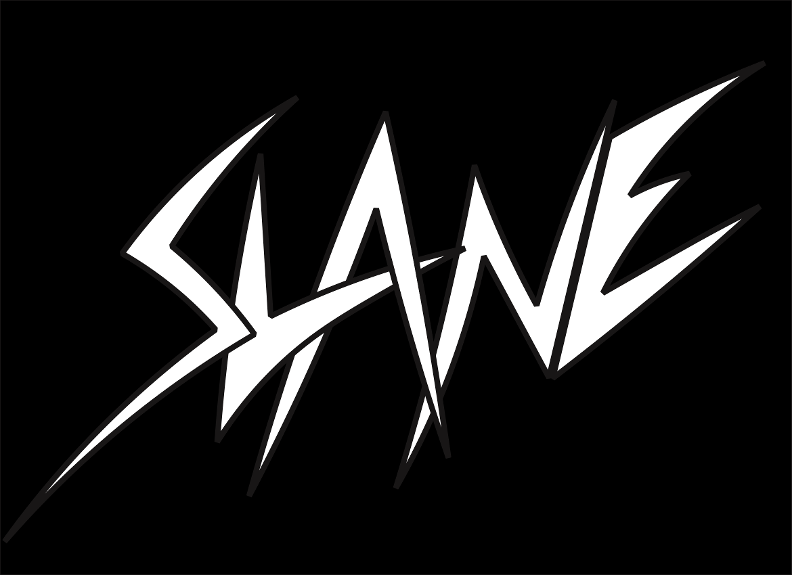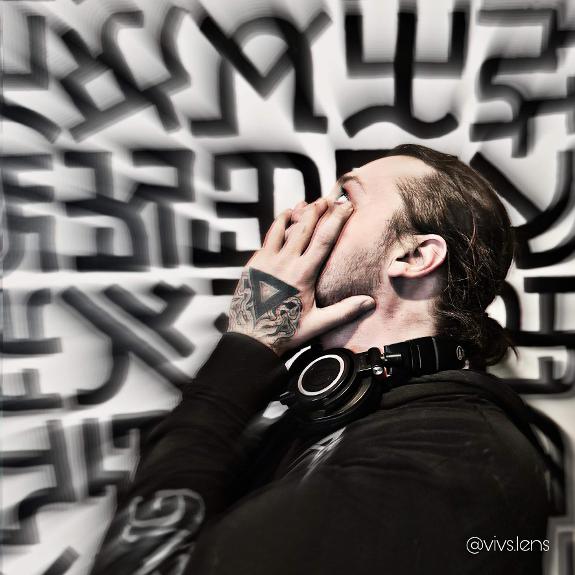 Episode 4-5: Wubmama
Wubmama, Courtney Stillwell, is a 25 year old talented, independent up-and-coming producer and DJ based in Seattle, WA, originally from Portland, OR. Self taught, she is making a name for herself as a heavy bass artist, but doesn't stop there- she is talented at making many other genres such as hybrid trap, experimental, melodic bass and more- a " jack of all trades" of EDM. She also produces hip-hop style beats for rappers and more. Her longtime love and passion for music, music events and festivals has made her at home in the music scene, and is where she got the inspiration for her one-of-a-kind name.
"Ive been going to events and festivals for years, and Wubmama was my 'rave name' and I wanted to keep my roots in my music career."
In her sets, she includes not only heavy bass and hybrid trap, but also uniquely incorporates influences of hip hop and rap, making her sets the perfect blend of breaking your neck and vibing out. Her fan-base and branding are known as #WUBBYGANG Only 4 years into her music career, she has played some of the filthiest lineups the United States has to offer, including Bass Canyon, Beyond Wonderland, Downlink, Big n Slim, Jessica Audiffred, Jeanie, and can't forget her many sold out headlining shows across the country and many more.
During quarantine, she had also played an array of live streams and virtual festivals, not skipping a beat even during the shut down.
"Music has been what keeps me going through all the hard times, and has truly saved my life, I hope my music can uplift people no matter what they're going through."
Not only has she played these shows, but she also dropped her neck-breaking debut original heavy dubstep track "Evil" in Sept of 2020 and launched her website, where she dropped her multiple lines of originally designed merch. She dropped her second original track "Mind Control" on Finland based record label "Ay Yo Trip Records" in February of 2021. She solo-released her next single entitled "Nightmare" in 2022 and her latest track, Sinister, which was signed to MTune records, dropped August 2023.
This powerful, sound wave bending producer has been taking the EDM scene by storm, and she has done it all while staying completely independent.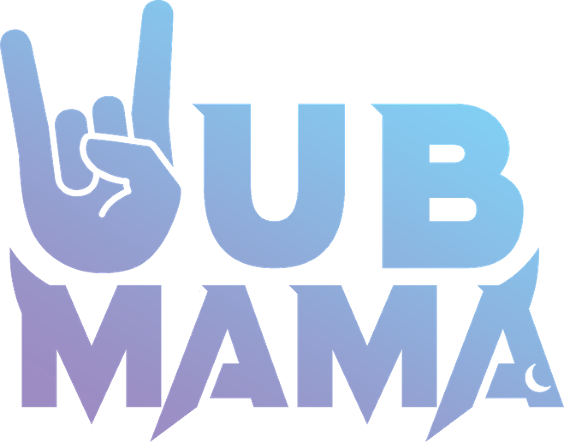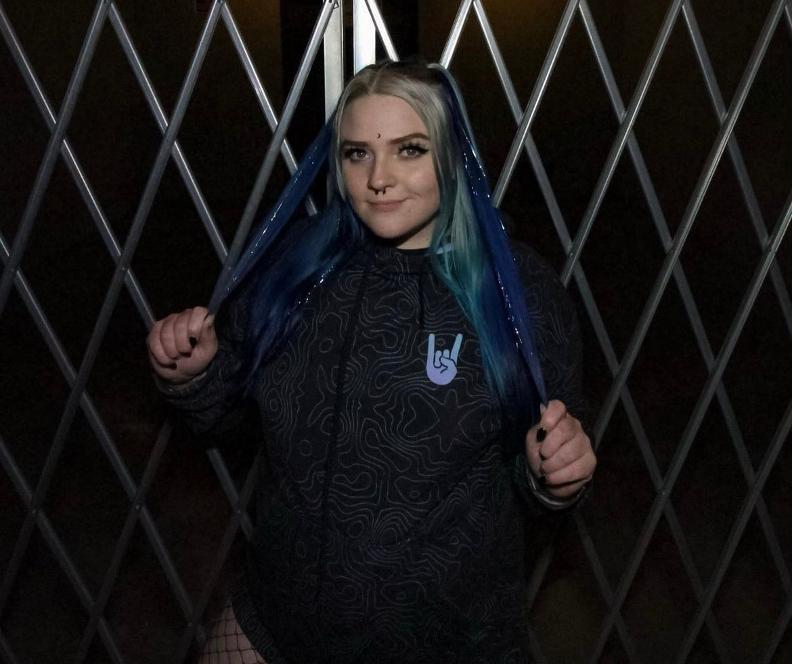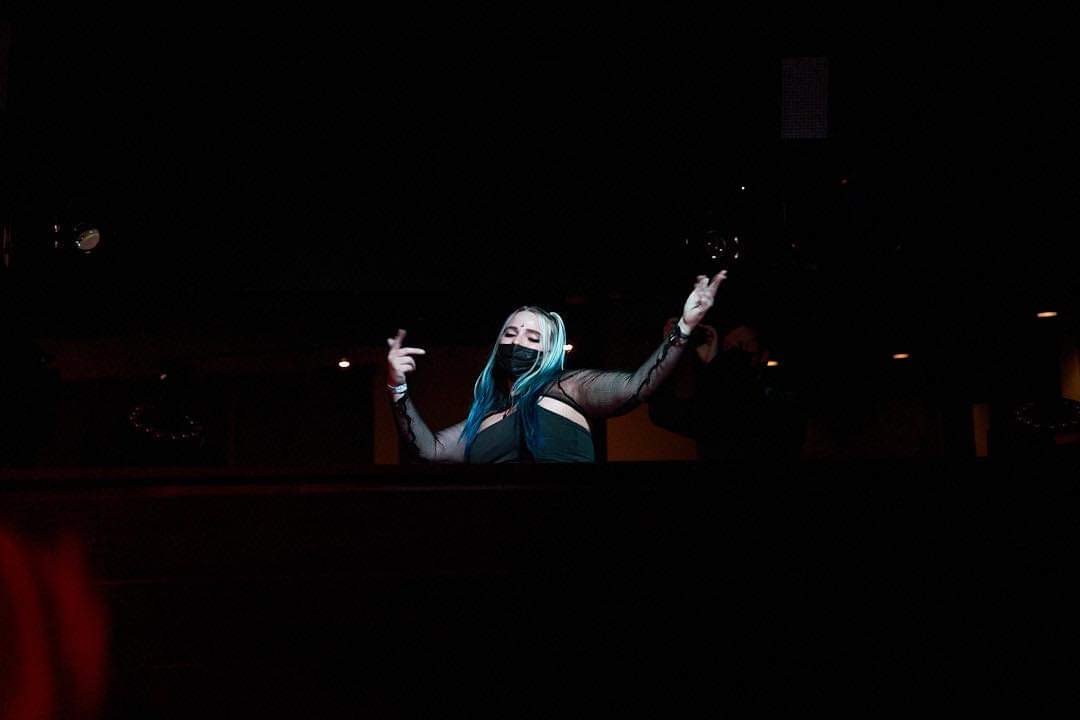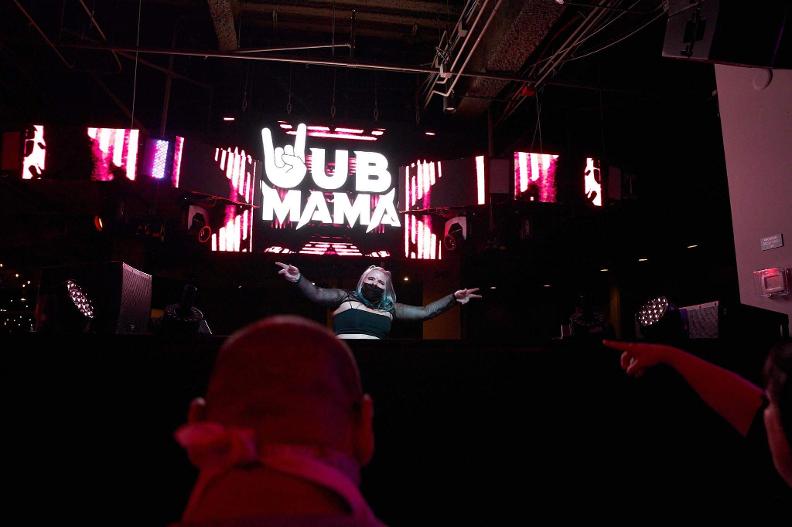 Episode 4-7 : ALYA
ALYA's musical style seamlessly blends elements of inspiration, pop and dance, resulting in a distinctive and mesmerizing sound. Her ability to express raw emotions through her music and majestic voice has garnered her a loyal and devoted fan base and made her climb the charts.
Throughout her career, ALYA has been recognized for her talent and artistic vision, which will catch listeners' attention once again, with the upcoming music video for 'Crazy', where the main theme of overwhelming love will be twisted and analyzed from the perspective of human's insatiable love for A.I.
ALYA amasses extensive followers between Facebook and Instagram. Her previous music videos have obtained well over 50 million in viewership and a single Instagram video post has garnered her hundreds of thousands of views. Her last single "Pleasure Is Mine" became viral on TikTok, bringing over a million views.
When it comes to National U.S. press pursuits, ALYA is a staple in celebrity magazines such as Star, OK, Us Weekly, Life & Style, Hollywood Life, and In Touch Weekly, on
both their online and physical circulations consistently.
Born and raised in the Soviet Union, ALYA's passion for music began at the young age of 7. Her journey as an artist started with classical training as a vocalist, which laid a solid
foundation for her musical prowess. Her debut concept album, "Ten Years of Solitude," received critical acclaim, showcasing her ability to create ethereal melodies and lyrics that strike a chord with
her listener's hearts. Her singles "American Beauty" and "Pleasure Is Mine" have graced the charts, earning her a reputation as a rising star in the music industry.
Beyond her musical endeavors, ALYA is also known for her philanthropic efforts. Her belief in using her platform for positive change has made her an inspirational figure in
both the music community and across the globe.
Prepare yourself to be enchanted by the artistry of ALYA.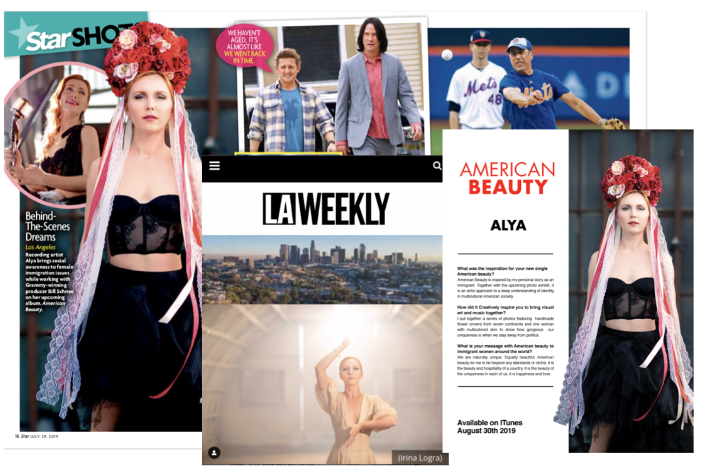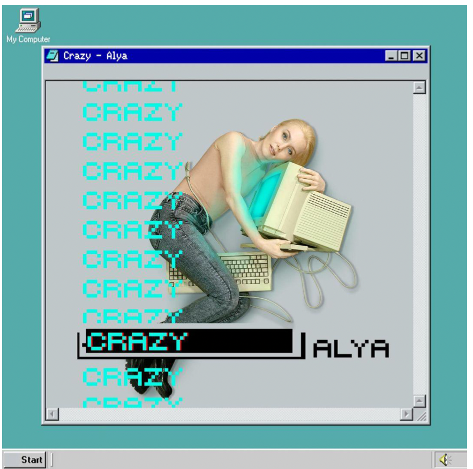 Episode 4-9 : Neon Tiger
Neon Tiger is a unique, talented bass music producer from Raleigh, NC. His style derives from his love for Martial arts and his Native roots, bringing you what he likes to call Kung Fu Bass. The energy at his sets is unlike anywhere else!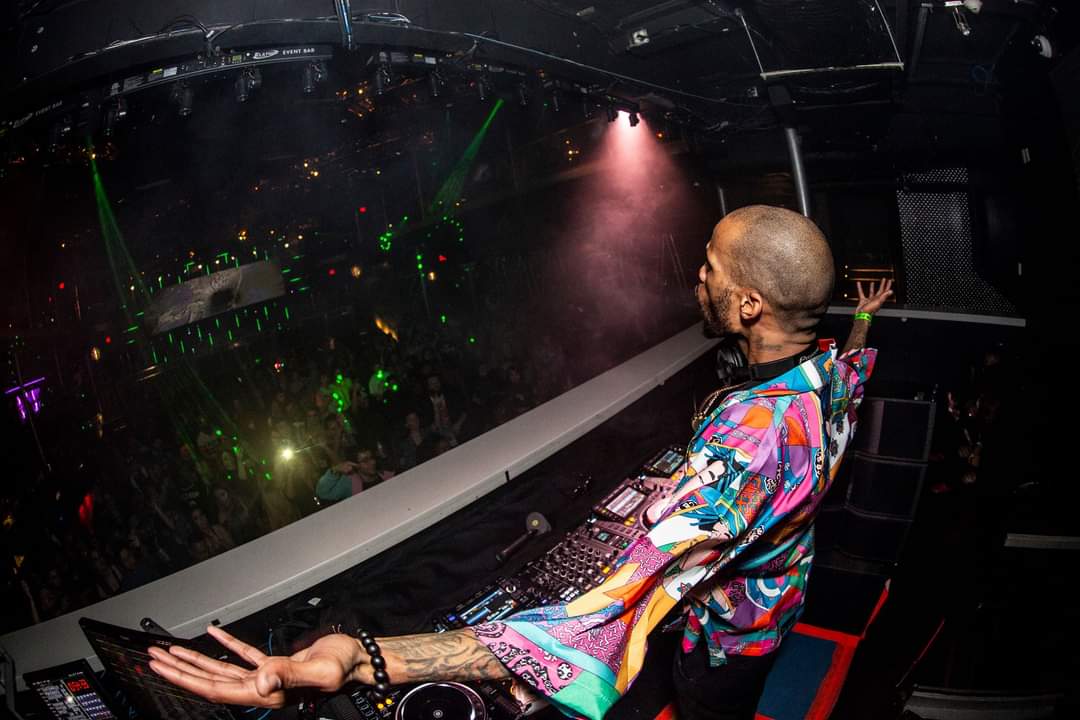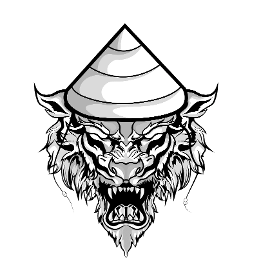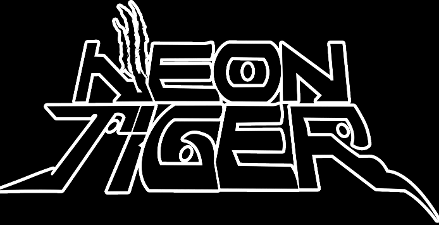 Episode 4-10: NChanTrez
From Atlanta, Georgia to the heart of Las Vegas, NChanTrez has embarked on a musical journey that's as diverse and captivating as the landscapes she's called home. Her artistic vision, inspired by icons like Lady Gaga and the raw, unapologetic energy of The Pretty Reckless, has shaped her into the dynamic singer-songwriter she is today. NChanTrez's love affair with music began at a young age, and it's been a constant companion throughout her life.
A pivotal moment occurred at the tender age of 16 when she penned her very first song. From that moment on, she was driven by the innate desire to weave her own stories and emotions into the fabric of her music. What sets NChanTrez apart is her ability to craft heartfelt lyrics that resonate deeply with her listeners. Her songs are a reflection of her own life experiences, presented with a raw and unfiltered honesty. This vulnerability in her music invites audiences to connect on a profound level, fostering a sense of shared experiences and emotions.
Drawing inspiration from talented artists around her, NChanTrez's music is a harmonious blend of pop, rock, and soul. Her sound transcends traditional genre boundaries, and her melodies stay with you long after the music stops. As a singer-songwriter, NChanTrez embodies the vibrancy and innovation of the contemporary music scene. Her evocative vocals, candid songwriting, and willingness to defy genre conventions make her a true trailblazer. With a profound commitment to sharing her music with the world, NChanTrez is poised to make a significant impact on the music industry. Keep a close watch on her musical evolution, as she continues to push the boundaries of what's possible in the world of music.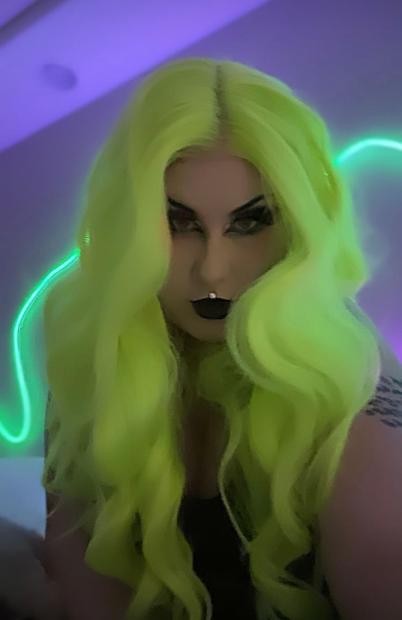 Episode 4-11: Cyncron
Born in Merritt Island, Florida, Cyncron, also known as Chandon Autumn, was immersed in the vibrant world of music from an early age. Growing up in the lively atmosphere of bars and music studios, she found herself captivated by the live performances of her mother's bands, sparking a deep-seated desire to dedicate her life to the pursuit of music. After making the journey to Canada, Chandon established a media company, offering her a unique opportunity to engage with DJs and performers from all corners of the globe. This experience not only broadened her knowledge but also served as a wealth of inspiration for her own creative endeavors. Over the past seven years, Chandon has graced stages and festivals across western Canada, showcasing her talent as a versatile artist—starting as a DJ, then evolving into a music producer and fire performer.
LinkTree || https://linktr.ee/Cyncron
Soundcloud || https://soundcloud.com/cyncron || @Cyncron
YouTube || https://www.youtube.com/channel/UC7hgkoILUSqSxcOiDuXUYUw/videos
Instagram || https://www.instagram.com/cyncron.don/ || @cyncron.don
Facebook || https://www.facebook.com/Cyncron || @Cyncron
Twitch || https://www.twitch.tv/cyncron || @Cyncron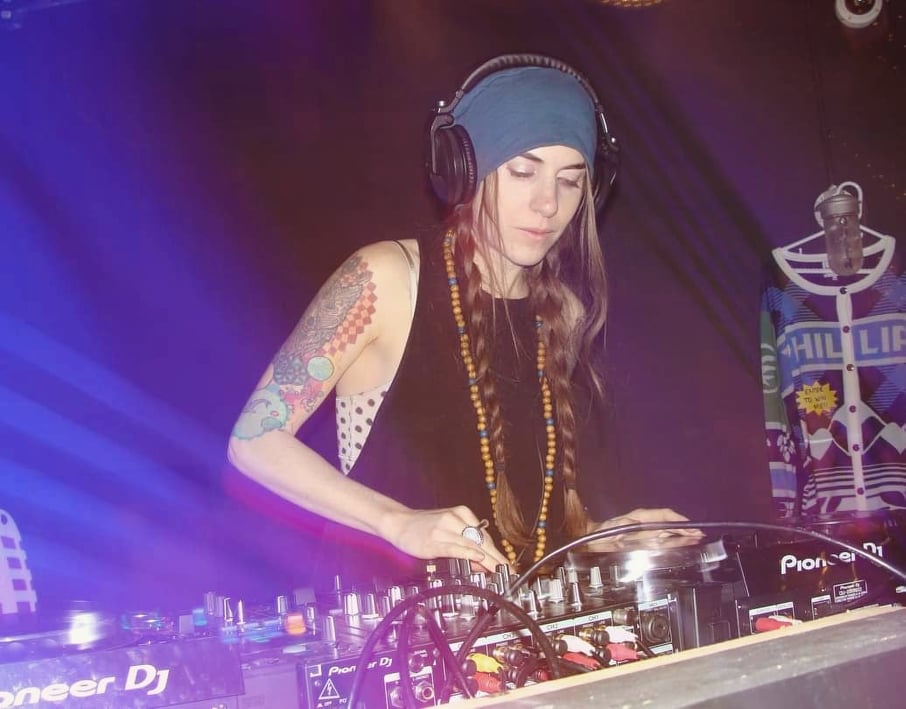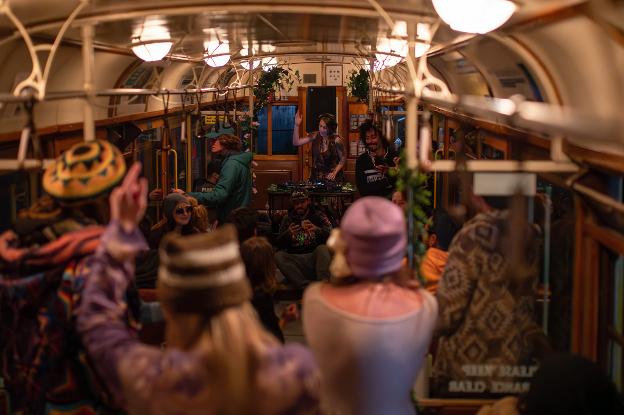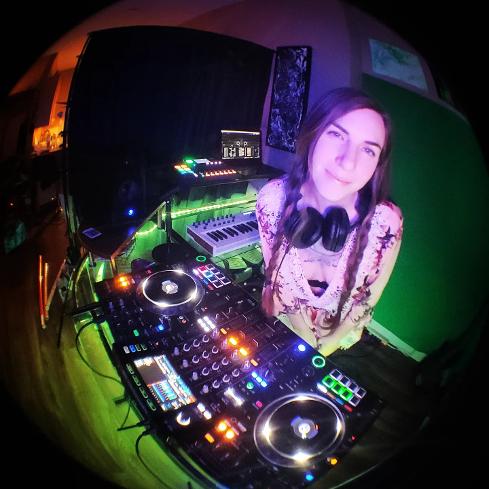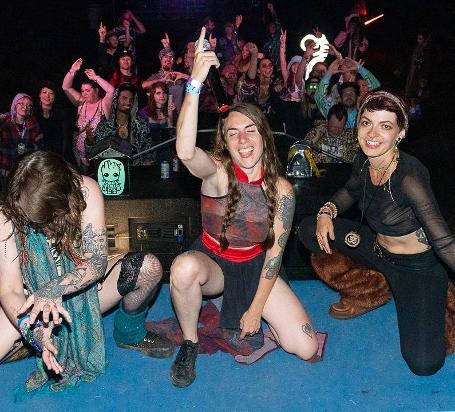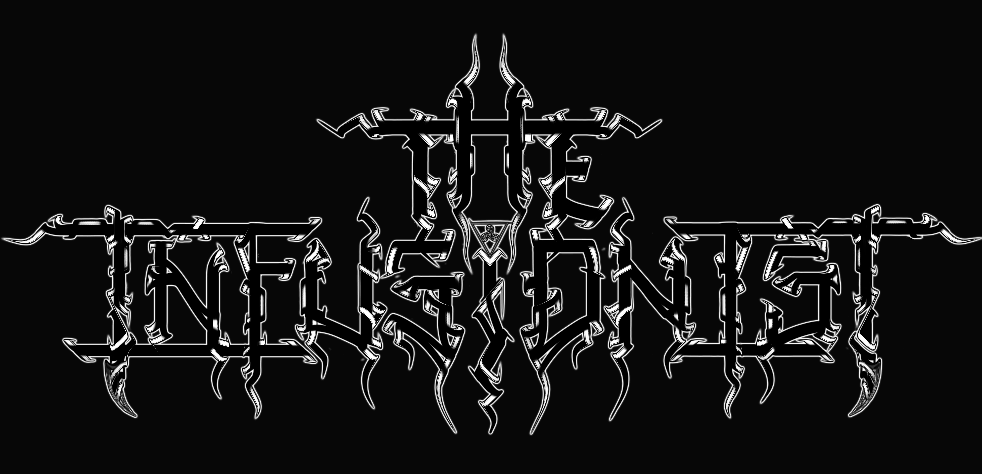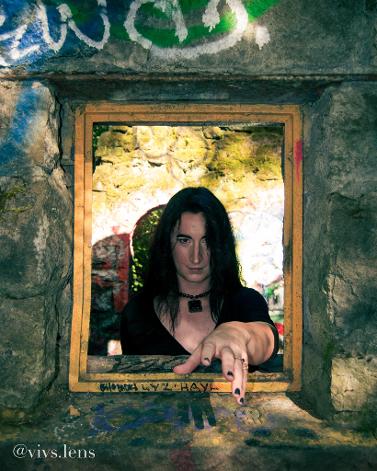 Episode 4-13: Caspian Khw
Caspian Khw a synth enthusiast from the east coast of Canada, currently in Ottawa making some post synthwave style edm. Caspian experiments with various video game sounds and themes as well as bringing some classical elements of retro disco themes to his music.An eclectic taste in music and in production, Caspian's many years of experience in the industry has molded his sound into a unique and fun brand. Caspian Khw is under Ghost Work Records, an independent Canadian label based in Ottawa, Ontario.
https://caspiankhw.bandcamp.com/
https://ghostworkrecords.ca/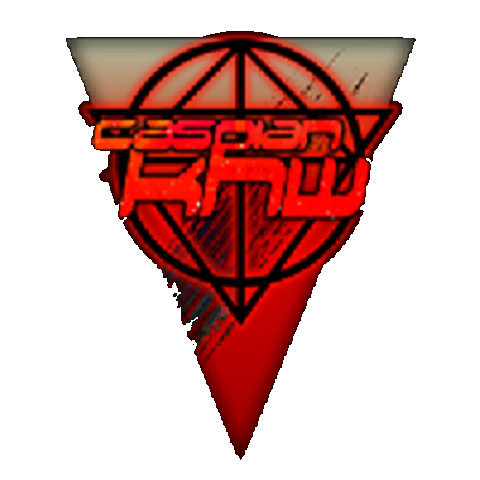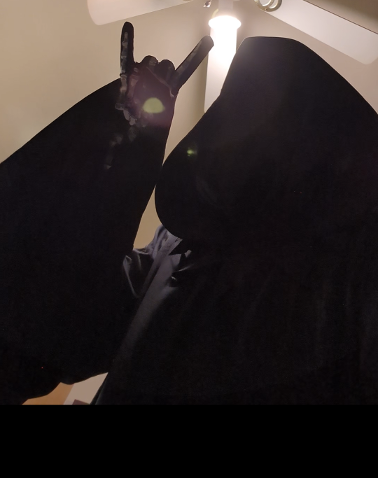 Our Host: Chance the Closer
Chance the Closer, an Oregon-based luminary, transcends the ordinary trajectory with a versatile repertoire that seamlessly weaves through the vibrant tapestry of modern electronic music. Formerly an actor, author, and salesman, Chance has masterfully transformed into a prodigious all-genre producer, captivating audiences worldwide.
His pseudonym, Chance the Closer, pays homage to his background in the realm of tech and real estate sales, where sealing substantial deals was his distinguishing hallmark. Today, he continues to close down shows with the same finesse, shifting effortlessly from the infectious rhythms of pop to the thundering bass of dubstep, the entrancing melodies of house to the electrifying beats of trap, and even the avant-garde realms of electronica to the timeless allure of rock.
Chance the Closer is a virtuoso who adeptly blends these diverse influences into a symphony of sound. He proudly proclaims himself the maestro of rhythm, serving up a tantalizing blend of funk and a nostalgic nod to the '90s, infused into the modern day EDM landscape. His music is not just an auditory experience; it's a culinary journey for the soul, where Chance crafts a delectable feast of sonic sensations for electronic music connoisseurs worldwide.
Find out more about chance on his website: https://www.chancethecloser.com/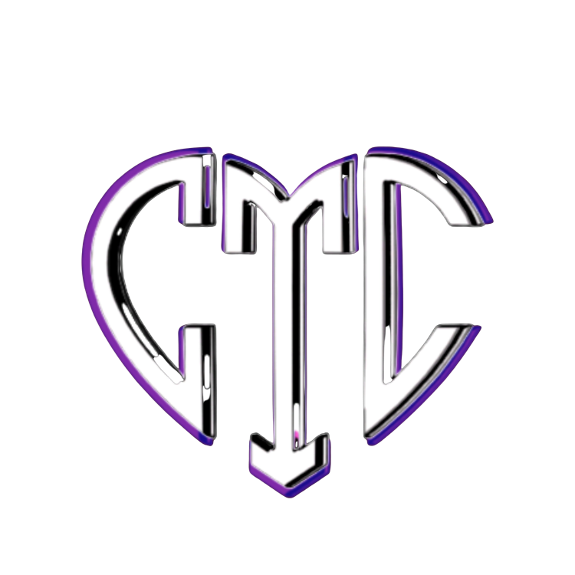 © Copyright 2020 Chance the Closer